Unsold Inventory Leaves Nissan Dealers Desperate To Move Vehicles
2020 hasn't been a great year for Nissan. Showrooms are closed. Inventory is overstocked. Brand new 2020 Nissan Rogues are being left adrift at sea for days because auto lots aren't open to receive them. Smart and savvy internet users are suddenly blessed with the chance to get into a brand new Nissan as dealers scramble to make space. And where are they posting these deals and rebates on Nissan Rogues? Online of course!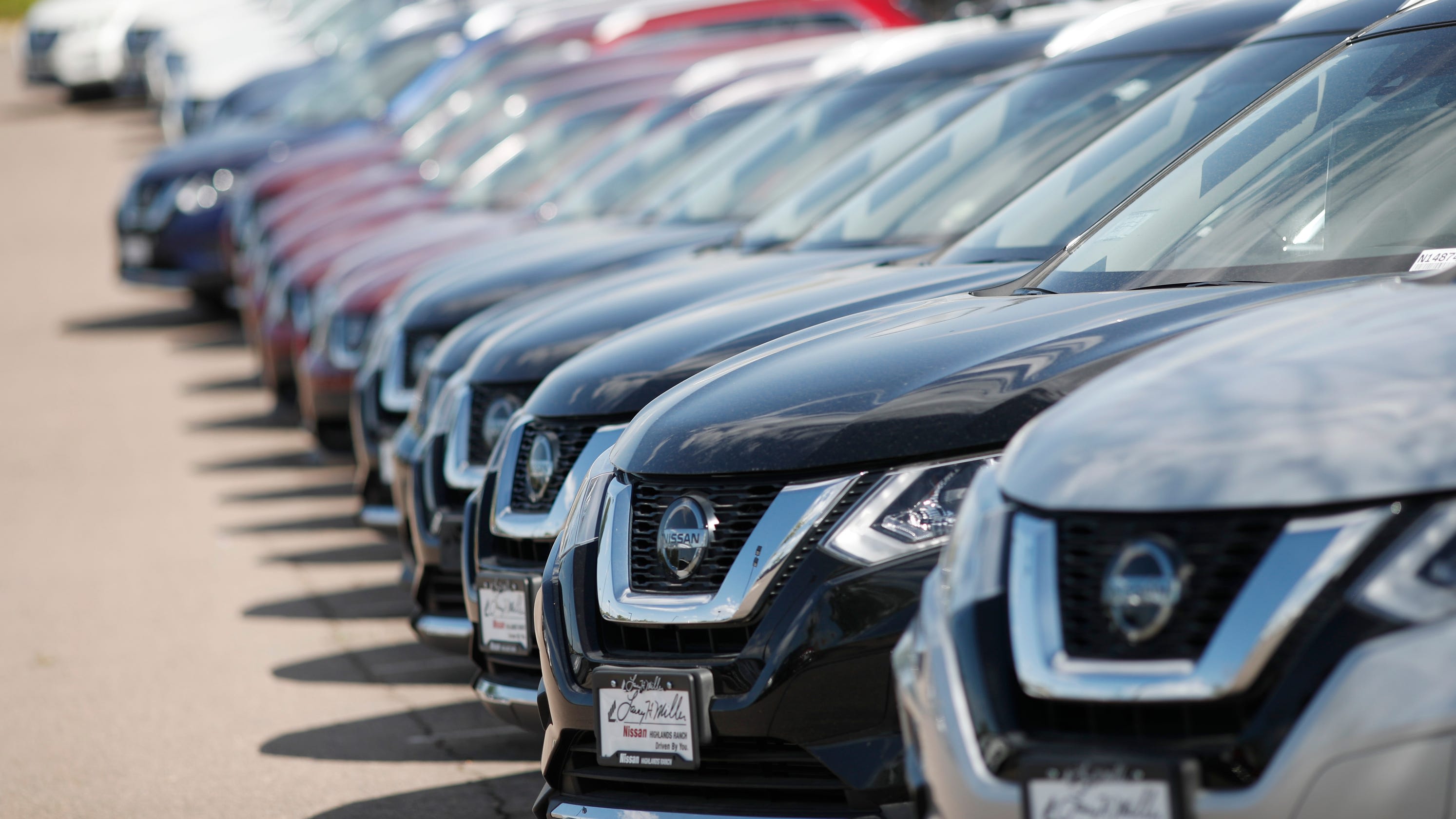 Why The Nissan Rogue is a Great Deal
The Rogue certainly isn't the only overstocked vehicle on the market, but Nissan's response to the pandemic created some issues for their projected 2020 sales (and opportunities for buyers). The company temporarily suspended production at its U.S. manufacturing facilities in May; some closures lasted until June.
In general, Nissan has taken a cautious approach. Nevertheless, many models had already hit the showroom floor, and sales sagged by 30 percent through the first quarter of the year. That slump certainly affected the Rogue and Rogue Sport, which had been a favorite of U.S. drivers. In 2019, Nissan delivered 350,447 Rogues to American dealerships, and the crossover is the company's best-selling model in the United States.
Unfortunately, the stay-at-home orders took their toll on vehicle sales, leading to massive overstocks of popular models. That includes the Rogue, and the timing couldn't be worse for sellers; a new Rogue model is scheduled for introduction in Fall 2021. The bottom line: Dealerships need to get rid of the remaining 2020 and 2019 models — and quickly.
Many dealerships have responded by offering significant deals on new vehicles, and Nissan Motor Acceptance Corporation (the company's financial services division) currently offers a 90-day delayed payment option to qualified customers, along with special APRs and additional covered payments.
In addition to payment deferrals and other incentives for buyers, many dealers are offering lower rates on leases. These offers can change at any time, and as they're designed to move new vehicles off the lots, you'll need to act quickly to take advantage.
Reasons To Consider A New Nissan Rogue
For a family-friendly vehicle, the Nissan Rogue has plenty of appealing amenities that set it apart from other SUVs in its class. It offers 40 cubic feet of luggage space (70 cubic feet with the seats folded), seating for five people, and a maximum towing weight of 1,102 pounds. The 2.5-liter, 4-cylinder engine gets around 29 miles to the gallon combined, up to 33 miles per gallon on the highway.
Other features include Nissan Intelligent Mobility driving assist, Apple CarPlay and Android Auto integration, optional all-wheel drive, and a built-in navigation system with realtime traffic information. The Rogue famously features a luxurious interior with optional heated seats, a dual-zone automatic temperature control, and a Bose premium audio system.
Put simply, there's a reason that the Rogue is a perpetual bestseller. Even before the stay-at-home orders, it was reasonably priced and packed with high-end features — the overstocks have only improved the vehicle's appeal.
If you're considering a Rogue, keep these tips in mind to lock down the best possible price:
View prices from as many dealers as possible. To take advantage of the current economic conditions, gather prices from various dealerships. The easiest way to do this is to shop online.
Drivers can find great deals on the Nissan Rogue anywhere in the country, but the stay-at-home orders have changed the way that dealerships do business. Many now offer contactless delivery and online financing approval — in other words, buyers can handle nearly every step of the purchasing process from the comfort of their homes.
Remember to look at financing, not just the sticker price. Financing can easily add to the cost of a new car, so consider all available options when making your decision. Put as much money down as you can and take advantage of special financing options wherever possible.

Look at both 2019 and 2020 models. Buyers looking for the latest version of the crossover will find plenty of deals, but some of the steepest discounts available are for last year's model. Both vehicles have similar technical specifications and amenities, and opting for the 2019 can significantly reduce the price.
Be sure to also consider the Nissan Rogue Sport, a smaller model ideal with the same luxurious interior features and superb gas mileage. It's ideal for city drivers and is available with the same excellent financing options.
Consumers rarely have the upper hand when negotiating for new vehicles, and the next few months pose a once-in-a-lifetime opportunity for buyers. The popular Nissan Rogue is one of the best options available — and by shopping online, you can find an incredible deal on one of the best vehicles currently on the market.