Here's What Everyone Wants to Drive in 2018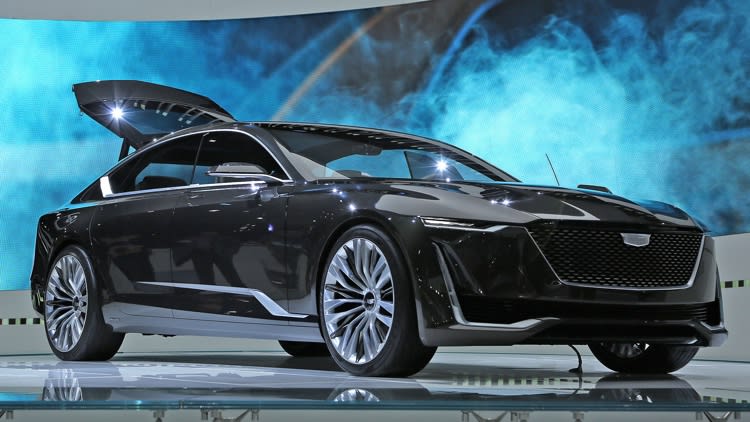 Auto show season is upon us and consumers are eagerly awaiting the latest and greatest from vehicle manufacturers. Some of the vehicles are completely new offerings, while others showcase exciting redesigns.
Toyota Camry
The Toyota Camry will now feature dynamic styling and more powerful engines. Longer, lower, and wider than before, the Camry and Camry Hybrid also show off a new 2.5 liter V4, with V6 and Hybrid powertrains also on offer. In addition, every trim package will come with Toyota's safety suite.
Ford Expedition
The 2018 Ford Expedition features a body made out of lightweight aluminum (not steel). This weight savings shows up with the powertrain and fuel economy. No longer just a physical powerhouse, the Expedition is a technological behemoth, as well. There will be a new slate of advanced safety tech and driver assistance features, plus the latest SYNC 3 infotainment system that supports Apple CarPlay and Android Auto. Want more? Check out SIX USB ports in the cabin, and onboard Wi-Fi with a dedicated 4G LTE connection.
Kia Stinger
Kia introduces the 2018 Kia Stinger. The high-performance sports sedan stole the show at the 2018 Detroit Auto Show. Two engines will be on offer, with a twin-turbocharged 3.3-liter V6 that is expected to produce 365 horsepower. Initial estimates have the Stinger pulling 0 to 60 in 5.1 seconds.
Audi Q5
The redesigned Audi Q5 is not only faster than the current generation, but it is loaded with the latest in safety and infotainment technology. With a 4-cylinder turbo, a 7-speed automatic transmission, and standard all-wheel drive, the Q5 is the latest entry in a long line of Audi sophistication. The driver receives the Audi Virtual Cockpit, replacing the traditional instrument panel with a 12.3-inch customizable video display.
Ford Mustang
The 2018 Ford Mustang goes high-tech with both new looks and new features. The base engine is the efficient 2.3-liter turbocharged 4-cylinder. Also on offer? The venerable 5.0-liter V8, which has also received an update. Even the exhaust note has been tuned, offering an available active-valve system.
Alfa Romeo Quadrifoglio
Finally, there is the Alfa Romeo Quadrifoglio. Named after a famous mountain road in the Italian Alps, the Quadrifoglio features Alfa styling with Ferrari-based performance power. Bringing 510 bhp to the table in the engine, the Alfa shows that class, luxury, and performance do not need to be sacrificed in the search for the perfect crossover SUV.