Simple Changes Can Make Senior Independence Possible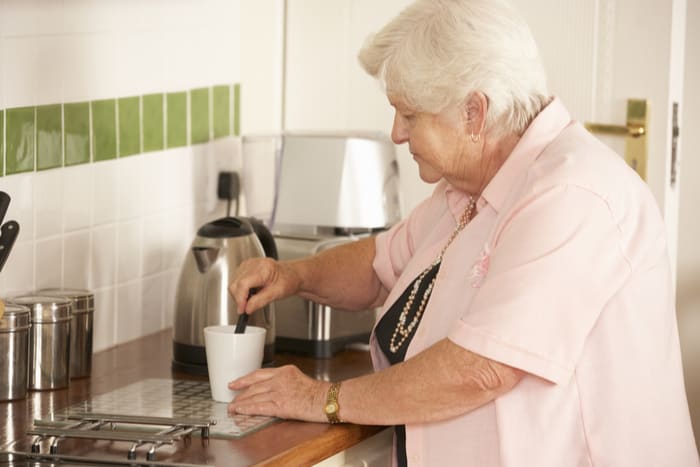 One of the dilemmas facing everyone right now is the choice to age at home. More and more, the elderly are choosing an independent life within the places they've chosen to live it. The reasons are varied. Some want the pride of managing their own affairs, while others fear they may lose their outgoing sensibilities. Both choices put their kids in a difficult position.
How can we be certain our parents are safe when we're not with them?
The problem has been somewhat simplified by technology, but the question of how to best help parents remain independent is not easy to answer. With some of these solutions, you can begin to develop a sense of routine and start trusting more in the independence you both want.
Use Alert Systems
Medical alert systems are one of the best ways to maintain control without being invasive. If you want to know your loved one is safe, and they won't let you install a comprehensive camera system, this is the next best alternative.
Using GPS tracking, and sometimes built-in fall detection, medical alert systems are easy to wear and offer peace of mind for adults and their children alike. If you're thinking about buying, here are some important features to look for:
Excellent customer service
Range of the system
Wearables
Ability to use mobile phone lines
Simplicity
Simplicity is crucial for every facet of care. You need simple devices that are easy to interact with, that don't require a lot of troubleshooting. Never assume a smartphone is all a loved one needs to stay safe.
Arranging Transportation
There are many ways to arrange for transportation of the elderly, including Uber. The drawback to Uber, or any other taxi service, is that the driver probably won't be able to offer any physical assistance. Medical cars, or aids who drive, are the better alternative.
Aids aren't horribly expensive, and there may be medical programs covered by your loved one's insurance (or the state's) that provide at least some help when paying. Medical cars aren't very expensive either, but your loved one must have some independence to get the most affordable rates.
Medication Management
Simple home applications like Alexa or Google Home can offer structure to your loved one's life. They can speak out loud to the device, with options to play music or learn new things, and they get reminders.
Vocal reminders from smart home devices are easy to setup, and utilize calendars you can have access to. Remind loved ones of anything, from doctor's appointments to medication or special instructions. You can get the reminder, and check in with them on your mobile device to make sure they have followed through on their medical requirements.
Final Thoughts
Caring for someone is a big job, especially when they want to remain independent. With the right technology in your home, you can keep in touch and find some structure in both of your lives. Keep the tools simple enough to engage, and make sure you set reminders for yourself to follow up. Independence is achievable without keeping you up at night.