Why You Should Research the Food You Feed Your Dog
Dogs are part of the family — but we don't always feed them that way. After all, dog food can be expensive, and there are so many different types to choose from. Most of the time, it's easier to grab the cheapest bag off the shelf and hope your dog enjoys it. However, it doesn't have to be like this. There are many different kinds of healthy, high quality dog food that won't break the bank. We did some research and put together a roundup of the best ones around. Because it's possible to find food that's good for your dog and your wallet.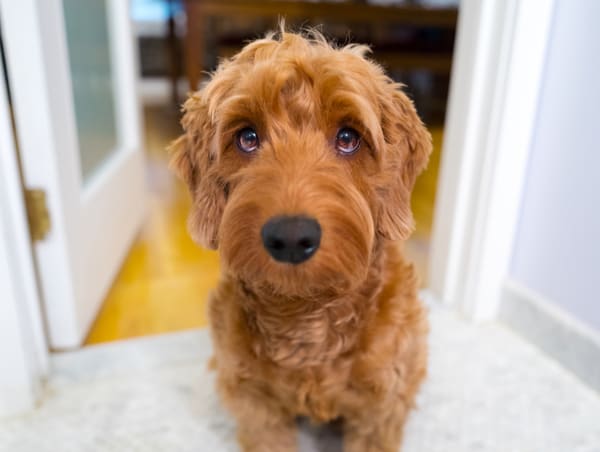 The best dog foods for high-protein diets:
As a general rule, dogs do well with a diet that's balanced in both protein and grains. However, some dogs thrive on a diet richer in protein, since it helps to maintain muscle mass and boost energy levels. Here are the most budget-friendly, protein-rich dog foods.
Taste of the Wild
At 32% protein, this brand is high in real meats (like chicken and lamb) and also contains yummy vegetables (like sweet potatoes, peas and onions). Dogs love the flavor, and you'll love the price — a 15 lb bag is only $30.
Merrick Grain Free Dog Food
With 70% protein, this brand has the highest protein content of all our budget-friendly options. It's good for stomach sensitivities and supports a healthy coat, skin and joints. Your dog will gobble up the bowl and the price will leave a good taste in your mouth, too: $35 for a 12 lb bag.
Wellness Core
This brand is a completely dry product, but still contains lots of protein — 38% in dry matter protein, to be exact. This is an above-average rate, but there's a below-average price: $35 for a 12 lb bag.
The best dog foods for healthy dogs:
If your dog is relatively healthy and doesn't have many special needs, then these are some quality budget-friendly options.
Pedigree Adult Complete Nutrition
Chock full of antioxidants, vitamins and fiber, this a dry dog food that supports complete nutrition. It's for healthy dogs who need a balanced diet, all at a price-point that can't be beat: $26 for a 30 lb bag.
Natural Balance L.I.D. Limited Ingredient Diets
This brand is full of simple ingredients, and because of that, it boasts some great health benefits — primarily, skin and coat health. Its kibble is designed to strengthen and protect your dog's teeth and gums, and its price is designed to protect your wallet. It's under $40 for a 13 lb bag.
The best dog foods for dogs with allergies:
If your dog needs to be on a specific diet or has sensitive health needs, you have options. Lucky for your dog, they taste great. And lucky for you, the prices are pretty great, too.
Hill's Science Diet Adult Advanced Fitness
This brand is designed for dogs ages 1-6 who have skin, teeth or digestive issues. It's gentle on the stomach and the teeth, as it promotes easy digestion and chewing. Best of all? It's only $30 for a 17 lb bag, so you get more for your money and your dog gets more health benefits.
Nutrish Super Premium Dry Dog Food
Designed by celebrity chef Rachael Ray, this brand contains fewer ingredients, which means fewer chances for allergies. It's made of farm-raised US chicken and has no fillers or by-products, resulting in a rich flavor. Dogs love the taste, you'll love the price — less than $20 for a 14 lb bag.